It is no secret that air pollution is a big problem all over the world and particularly in large and densely populated cities such as India's New Delhi or China's Beijing. According to the World Health Organization (WHO), 90% of our planet's population is exposed to polluted air on a daily basis. Londoners make no exception to that shocking tendency either.  Furthermore, the population of the English capital is currently breathing an air that contains illegal levels of pollution… and that has been the case since 2010.
An even more troubling fact is that the people of London will continue to expose themselves to extremely polluted air at least until 2030 when, according to the UK government, the level of pollutants in the city's air will finally become more acceptable. However, until then, Londoners would have to spent about 20 years in the company of a silent killer – polluted air. This means that the children living in one of western Europe's biggest metropolises will imminently experience the negative effects of the deadly particles and chemicals that infest the city's air. An entire generation may be doomed – a grim but very real scenario which has inspired vigilant parents like Sandy Walton, a philanthropist, wife and mother, to raise awareness of London's air pollution problem.
A late response to a long-pending problem
London has been struggling to normalise the pollution levels in its atmosphere for a long time. Therefore, it not surprising that it bears the nickname "The Big Smoke." Although the amount of suspended particulate matter today is much lower compared to that registered in the late 19th century, it is still far from healthy. The government is making more and more efforts to improve the air quality in the UK capital by:
Introducing a Toxicity Charge (T-Charge)
Phasing out diesel double-decker buses
Requiring air quality audits in primary schools across the city
Preparing to set an Ultra-Low Emission Zone (ULEZ) in 2019
Encouraging zero-emission cabs
Launching a Cleaner Vehicle Checker platform that helps Londoners pick less polluting personal vehicles
Unfortunately, even with all these initiatives and changes, the UK government had to update its prognosis on London's air pollution situation. Back in 2010, when WHO issued a warning stating that the city's poor air quality was above legal levels, politicians were confident that they can fix the problem by 2015. Not long after that, however, they were forced to update their prediction to 2025. A few years ago, the government admitted the air quality in London and a few other cities and towns in the UK (Nottingham, Bristol, Tyneside and Liverpool) would not be compliant until 2030… at the earliest.
The many years of fruitless promises quickly sparked a public outcry. The voices of worried parents who have chosen to bring up their children in London were particularly loud. Among them is also Sandy Walton, an activist, wife of asset management expert Mark Walton and, above all, mother of three young kids. Soon after the UK government released its new 2030 prognosis along with yet another anti-pollution plan of action, Mrs Walton started a petition aiming to spread awareness about the problem, inspire Londoners to fight for what's right and urge politicians like the UK's Prime Minister Theresa May and London's Mayor Sadiq Khan to stop ignoring the problem because children's lives and wellbeing are at stake.

*PM stands for exposure to particles. PM10 is the abbreviation for coarse dust particles and PM2.5 denotes fine particles.
A doomed generation of children
Children born in London after 2010 are forced to grow and develop in a heavily polluted environment and for some of them, 2030 may come too late or even never. Sandy Walton shares that her son "lost his dear friend at the age of 9 to asthma," adding that his early departure and that of many other kids, especially school children and infants, could have been prevented if more timely and decisive measures were taken in the past.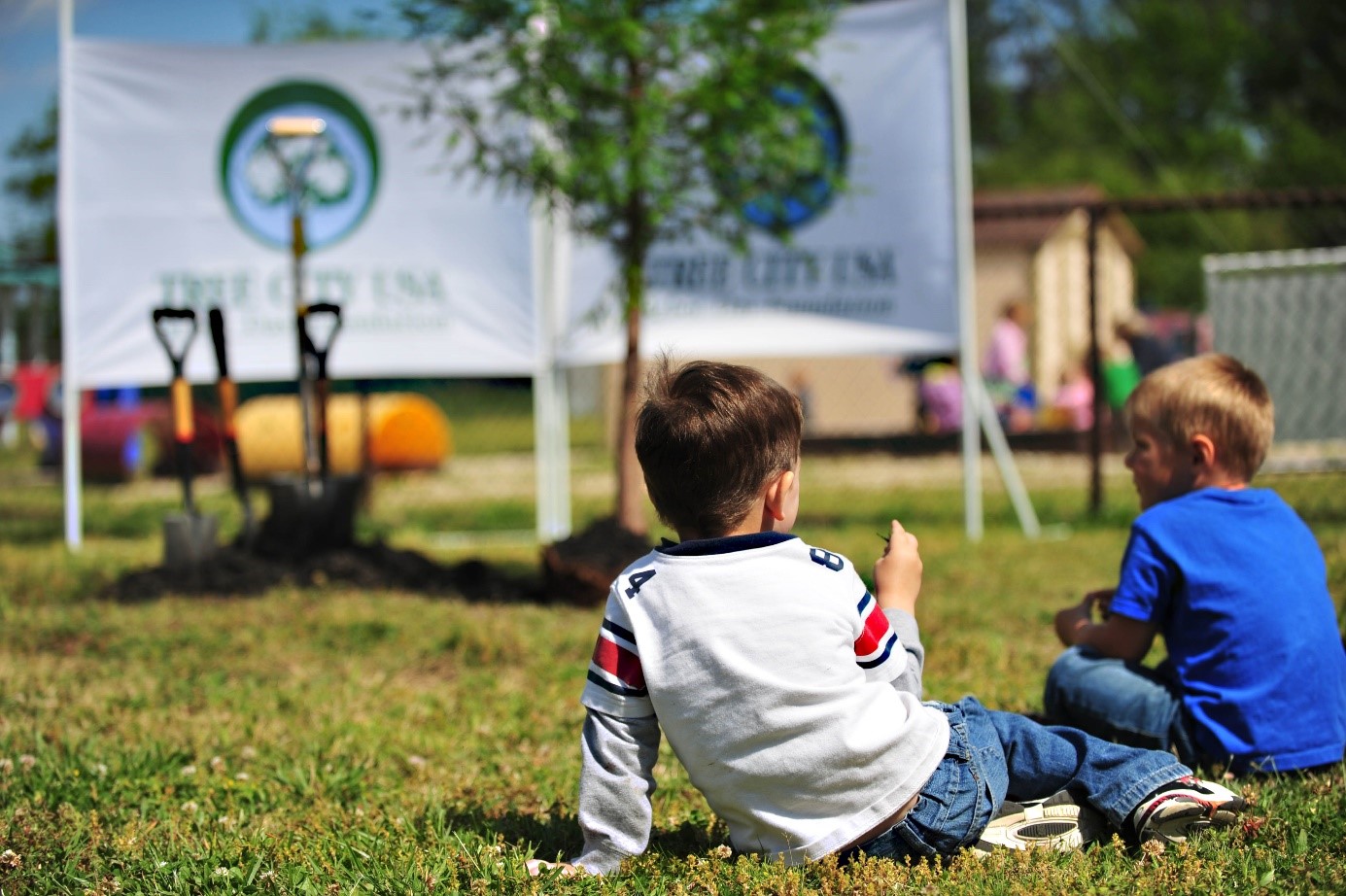 Walton, who supports not only the London Pollution Initiative but many other charity organisation and foundations such as The Womanity Charity, Save the Children, Client Earth and the Human Rights Council, explains that London's polluted air can have dramatic long-term effects on young kids. Nitrogen Dioxide (NO2) alone, a dangerous chemical compound which can be found in abundance in the English capital's atmosphere, prevents proper foetal brain development and growth, worsens respiratory conditions such as bronchitis and asthma and it even impairs lung function growth.
These facts clearly show that Londoners need an immediate solution to their air-pollution problem – one that can offer results today and not in 2030. Parents like Mrs Walton fear that their children will pay a hefty price if nothing changes and that the health of an entire generation may be compromised.
What is a parent to do?
Many parents who live in London have every right to worry about the health of their children. However, the options from which they can choose are not many. One of them is to try to reduce their kids' exposure to London's air pollution. There are several ways in which they can do that. Firstly, include more vegetables and fruit in their diet – they contain natural antioxidants that offer good protection against pollutants. Also, monitor pollution peaks through specialised websites and mobile apps and avoid letting kids play outside during peak pollution hours. Make sure to take back roads instead of busy roads, where NO2 levels can be dangerously high and avoid driving kids with the family's personal vehicle – children will not be protected from the poor air quality outside even if they are sitting in a car. Take walks or get around on a bicycle instead. Last, but not least, limit the outdoor sports activities of children only to large parks where air pollution levels are safer.
Parents can also move out of the English capital but the best thing they can do to prevent the doom of an entire generation is to follow Sandy Walton's example – take action.